Dakar Port
Number of terminals : 2
Number of docks : 6
Number of port cranes : 6
Length large wharf : 700 meters
Draft grand wharve : 13m
Small wharf length : 235 metres
Draft small wharf : 8.5m
Boat types : Cargo, Bulk, Container Carrier, Tanker, Ro ro, Fishing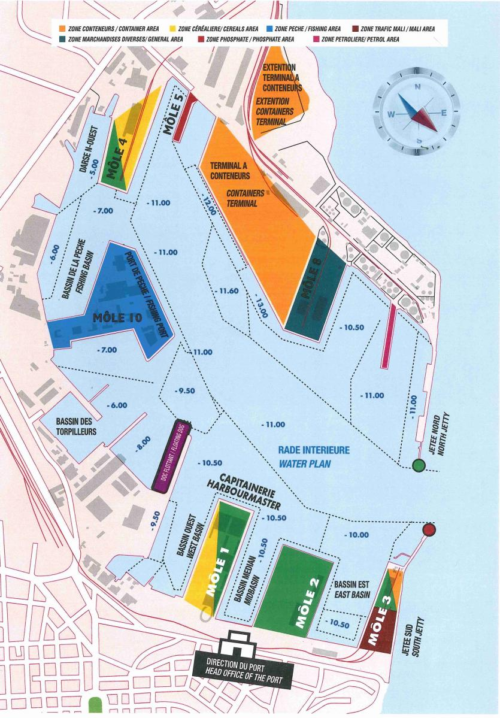 Our professional and specialized teams are ready to find you the best solution adapted to your needs.
Providing environmentally friendly customer service,
We help you with clearance of your goods,
We provide complete security.
We work for you in maritime freight, air freight, road freight, handling and logistics.
Air and sea cargo insurance,
Air and sea cargo insurance,
Freight management systems
Highly efficient customs brokerage.